School Relocation - Yokohama International School
Yokohama international school had embarked on an ambitious relocation project with JLL to achieve its "dream school" as envisioned and developed by renowned architect, Kengo Kuma.
Location
Yokohama City, Kanagawa Prefecture
Spotlight
Architectural consultant, Project management
Size
4 floors above ground, Site area: 14,685 m2
YIS - Welcome to Our Honmoku Campus - Where Every Space is A Learning Space
Yokohama International School (YIS) opened its doors as a school for international children in October 1924, with just one teacher and six students. At the time, it was one of only two schools in the world with the title of "International School". Today, the school is accredited under the International Baccalaureate Program.
In January 2022, YIS moved from Yamate-cho in Yokohama's Naka Ward, to Kominato-cho in the same ward, kickstarting a new phase in its long history as one of Japan's international schools. Kengo Kuma and Associates - an architecture firm led by world-renowned architect Kengo Kuma - took charge of the basic design and design supervision, while TAISEI DESIGN Planners Architects & Engineers were in charge of the detail design and the construction work.
The warm, richly wood-paneled new school building is home to some 750 students, aged 3 to 18, from over 50 countries worldwide. Education at YIS begins in the Early Learning Center and continues through the Elementary, Middle and High Schools. The school is equipped with a vast array of educational facilities, which are key to its diverse range of educational programs through which the students can grow and inspire one other.
As the dedicated project manager, JLL provided a whole suite of project management solutions, including architectural programming to decide the basic plans, and organizational goals concerning the various requirements, zoning and functional layout. At the same time, JLL flexibly coordinated the different needs and construction periods of the architects charged with the basic design and detail design, and of the general contractor and more than 15 specialty contractors. This process was instrumental in shepherding the project to its successful completion, wrapping up the new construction while staying both on budget and on schedule.
Challenge
YIS had long been a familiar landmark near Harbor View Park, a popular tourist spot in Yokohama. However, its aging school buildings were scattered across multiple lots. With its school buildings, gymnasium and grounds becoming increasingly cramped with students, the situation was seriously affecting the school's ability to effectively deliver on its educational commitments. In order to solve this issue in time for its 100th anniversary, the school launched a relocation project in 2018. After acquiring a nationally owned plot of land proximal to the lush greenery of Honmoku Izumi Park, it was decided to develop a new school building on a site covering 14,685 m2, 1.5 times the size of the original school grounds.
In order for YIS to deliver on its desired curriculum, its school buildings, gymnasium, grounds and other features would need to be large enough to accommodate a wide variety of planned functions. However, it was difficult to imagine how to fit everything into the available area. It became important for the JLL team to act as the lynchpin, coordinating with all involved parties to create a functional layout that would be practical while also staying true to the school's educational ethos. This required the team to organize different requirements, draw up zoning plans and effectively coordinate construction periods and budgets.
Approach
JLL Japan's Project and Development Services took charge of the overall planning support and management for the new campus as an architectural consultant and dedicated project manager. The school had created a list of functions it required but had not hammered out specifics. The first task, therefore, was to identify which of the listed functions were truly necessary, and to prioritize these accordingly. JLL's dynamic approach to this included interviews and workshops aimed at the school's teachers, and working together with the school, architects and outside experts, to determine and collate the school's educational priorities. As a result, JLL was able to successfully clarify the necessary functions (i.e., organize the requirements through architectural programming), and establish a systematic structure for tasks such as zoning planning. 
JLL was also able to coordinate and organize locations in order to fit the school's desired functions into the available space. In order to meet the school's various requests within a limited budget, JLL also devised a separate ordering scheme to enable the architects, general contractor and more than 15 specialty contractors to work together as one on the architectural and construction work. This helped JLL meet schedule, budget and quality expectations.
Results
The relocation project successfully created a comfortable and intellectually stimulating educational environment where YIS students can grow together in an inspiring, creative community, all while housed in a new school building wrapped in the warmth of wood. 
Each space within the building is considered to be part of the learning journey; rather than limiting learning opportunities to the classroom, the students can engage in groupwork in various locations, including the hallways and library. Care was taken in developing a functional layout that provides continuous learning opportunities by combining classrooms with other spaces. Places for students to connect with each other ("open hubs") have also been included in abundance. The open-style cafeteria serves as a place for parents and alumni to easily visit the school and take part in its community. 
The new school site offers a full range of functions essential for rolling out YIS's education programs. For example, besides an indoor heated swimming pool—a new addition to the school—the new site includes vast grounds able to accommodate official soccer matches; a gymnasium with two basketball courts; a soundproof black-box auditorium that can also serve as a stage for drama teaching and dance performances; an integrated performing arts center; a studio-style art and design area; science classrooms complete with state-of-the-art, professional-grade equipment; and "chowa'an", a Japanese-themed multipurpose space that embodies the nation's culture. The new building befits both the school's status as an accredited International Baccalaureate school and its mission of providing a balanced educational environment of the very highest quality.
Voice of Client and JLL
And so, the idea in this project was really to bring that to life more and to create more opportunities. So, to have a facility that really matched our learning program and really gave our students the opportunity to learn and grow and to be part of the school.
Craig Coutts, Head of School at YIS, says:
And then JLL really were the glue. That's what pulled us all together. They were there at the table every step of the way to help us and to make sure that, again, they understood who we were as a school and an organization. But the piece that changed it for us, they understood us as people. And so, when we were really passionate about it, they translated that passion into what we were asking to get done by all of the other partners that we were working for working with.

The best evaluation for the project is the students and how they are using the building. But they use every space how we intended, and more. At the same time, we'll be here for a lot longer now because we have that capacity to do so."
Kazunori Uemura, General Manager, Mio Takei, Deputy Group Head and Ayako Yamano, Deputy Group Head of Project and Development Services at JLL Japan say:
"JLL took part in the YIS relocation project as its project manager along with Kengo Kuma and Associates, who worked on the basic design. After the basic design was complete, we chose detailed design architects and construction vendors via bids. We coordinated with our client when discussing the detailed design to find out what venders they needed for the school and procured them accordingly. Finally, we oversaw the construction work and successfully delivered the new campus for YIS." (Yamano)
"The challenge was that the client's budget was tight given their vision for the new school - specifically, their vision for the architectural design by Kengo Kuma, the advanced facilities, and the educational equipment and tools. To reduce costs, JLL placed separate orders with over 15 companies, and built a scheme in which these specialized contractors, which included architects and general contractors, worked together to complete the design and construction. We managed each contractor individually to ensure smooth coordination and contributed to successfully achieving the quality of work the client requested within the budget and scheduled period. "(Takei)

"JLL's Project and Development Services has a strong track record of supporting a variety of projects. We offer one-stop project management for planning, design, and management services for a wide range of client assets, including offices, logistics centers, schools, and hotels. We work with our clients to manage costs, schedules, and troubleshooting any issues that arise. We will continue to provide our services to clients both in Japan and overseas to support their projects and solve different issues together. (Uemura)"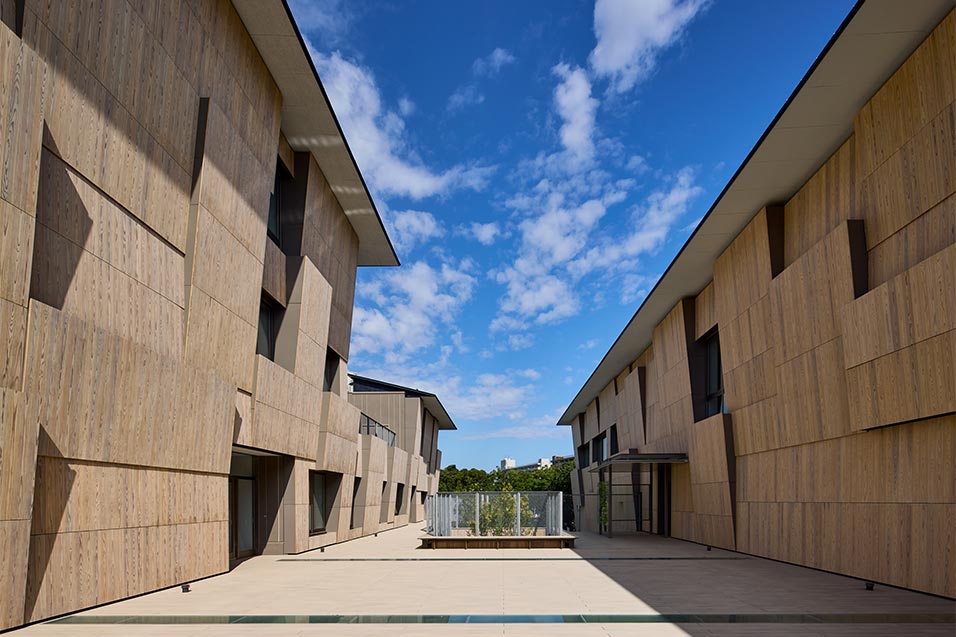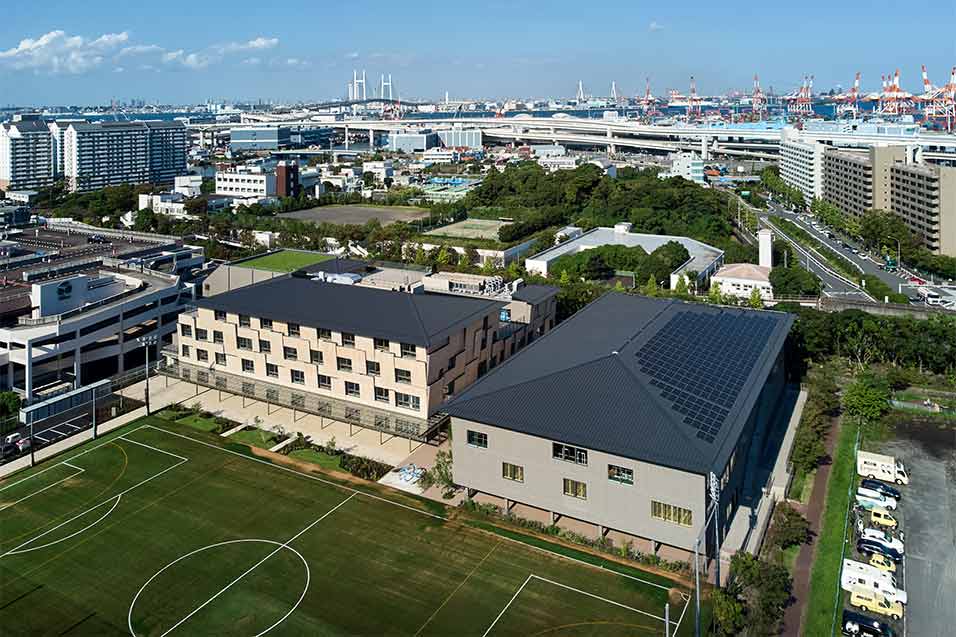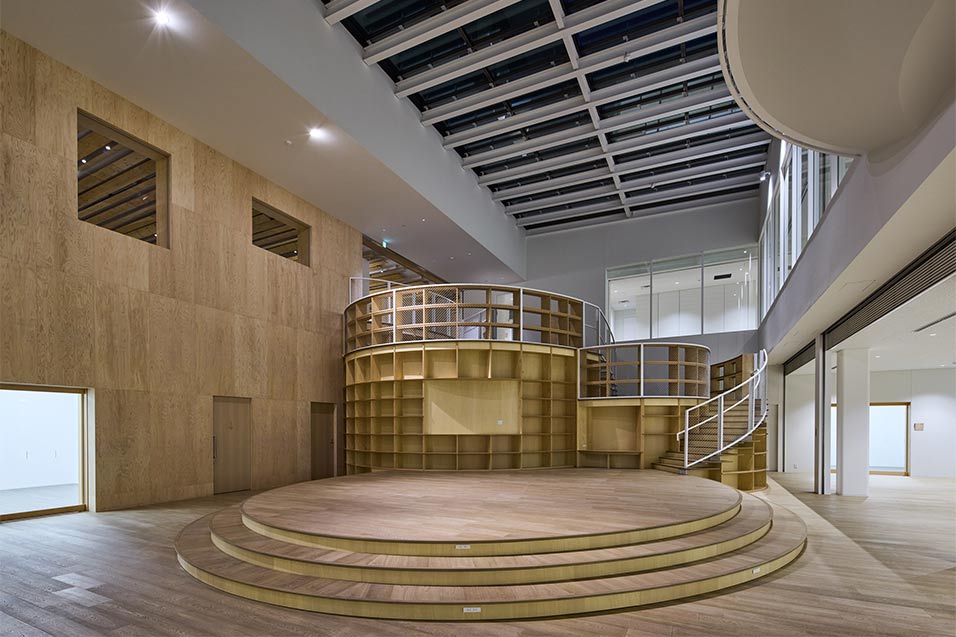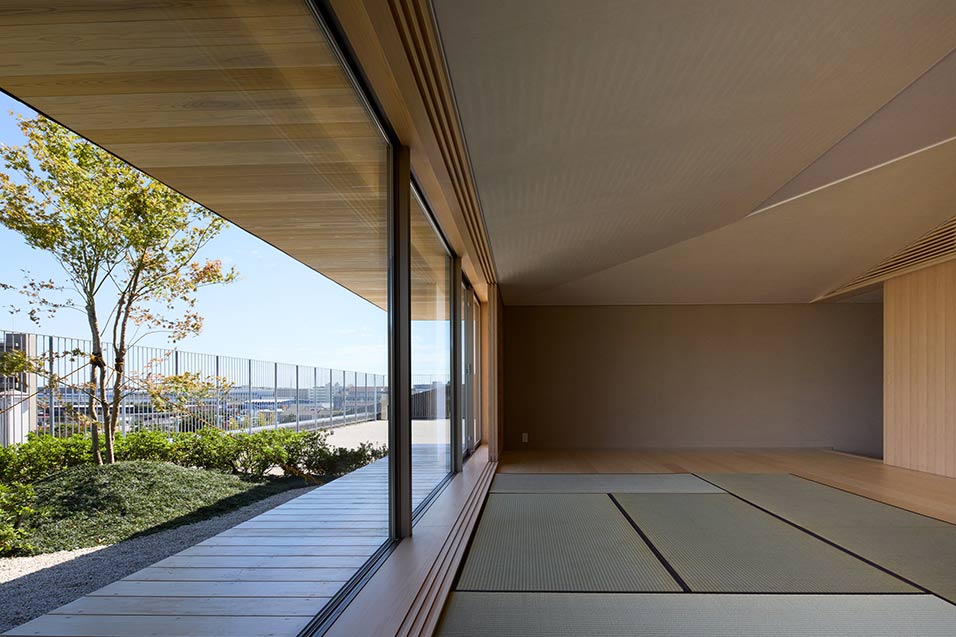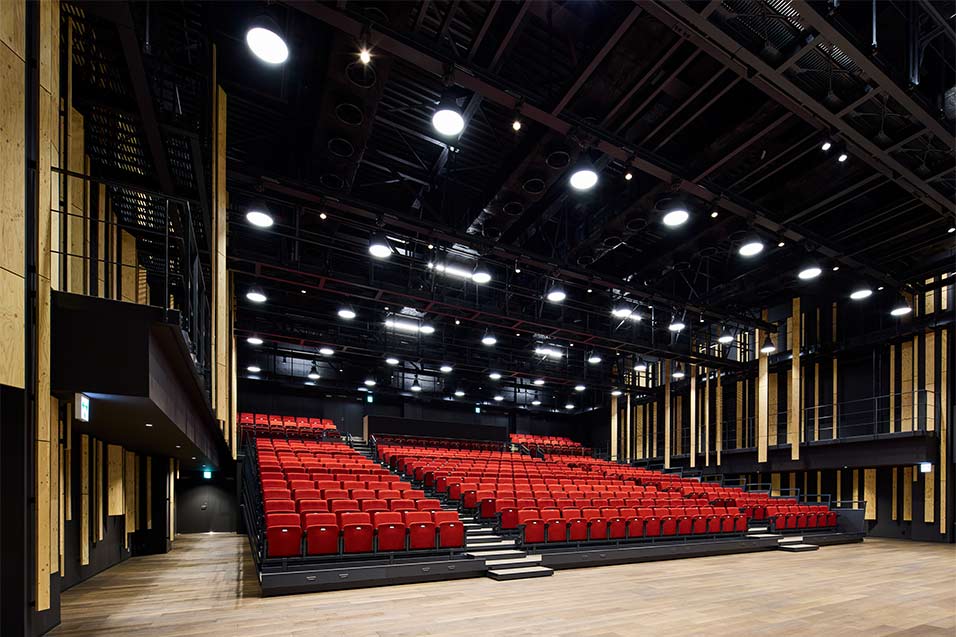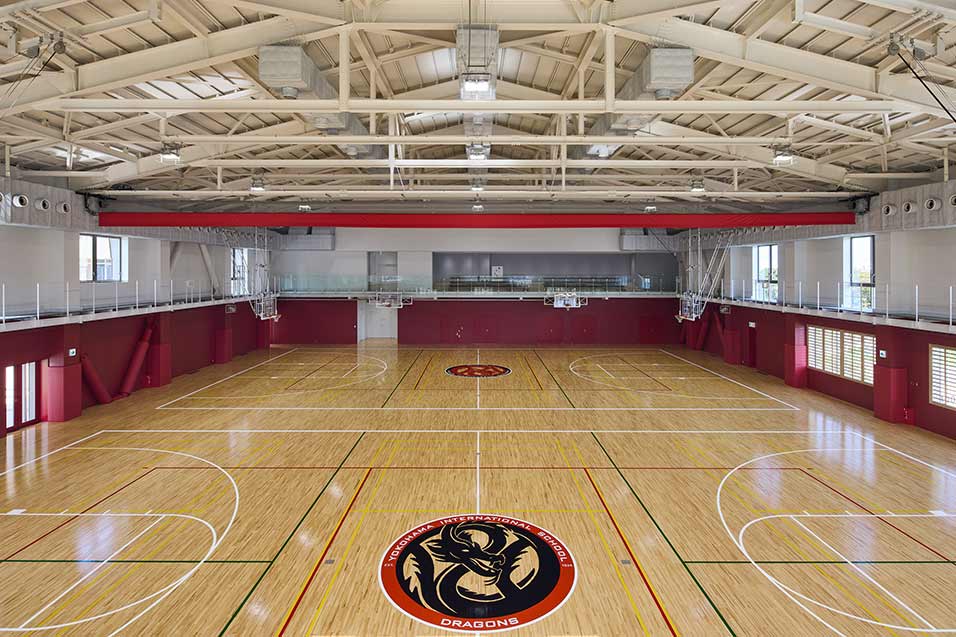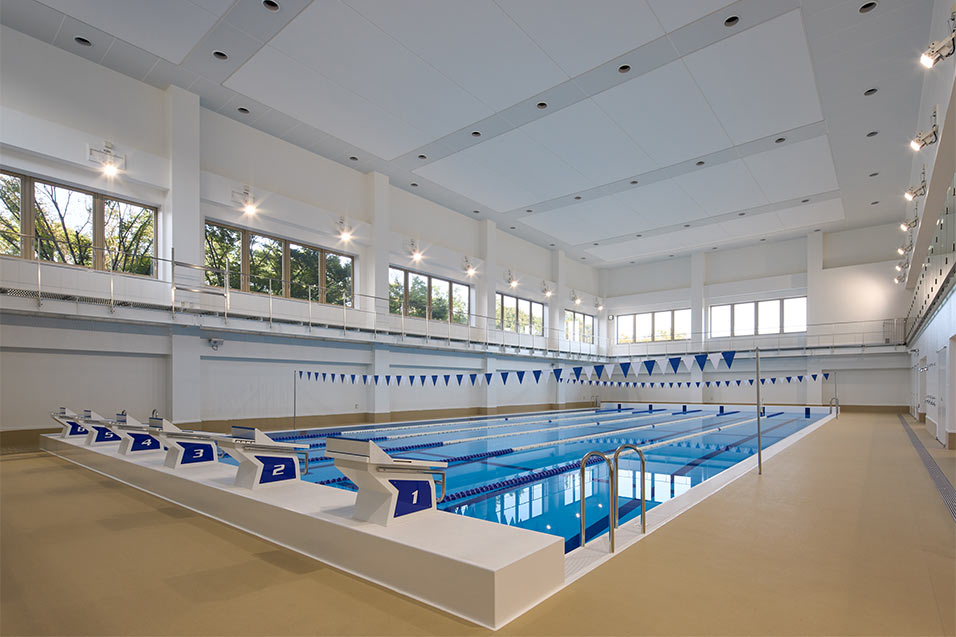 Photo courtesy of Taisei Corporation Photography: Kawasumi・Kobayashi Kenji Photograph Office (Facility images)