Investment strategies fit for the future
Traditional real estate investment approaches are being challenged. Investors need a fresh perspective and a focus on flexible, sustainable, technology-driven assets to build resilience and shape the future of real estate.
We partner with investors to help them reposition, diversify and repurpose their assets and portfolios to enhance performance and drive returns. Together, we can shape the future of real estate.
Investor sentiment barometer 2022
Deploying capital will become more challenging amid the increased competition for real estate assets in 2022. Watch the highlights video to find out how investors are recalibrating their asset and capital strategies.
Achieve better return-risk outcomes with portfolio optimisation
Are there ways investors can conduct their own portfolio optimisation easily? Find out from experts from JLL, OfficeBlocks, AIA, and MEC Global Partners Asia in our upcoming webinar.
Asia Pacific Outlook 2022: Build back bigger

A record year awaits Asia Pacific real estate as countries in the region plot their course for recovery from the pandemic. In the new year, what are the top five real estate investment trends you need to take note of? Watch our video to find out and download our report to gain access to actionable insights today.

Future Forum: on-demand event

Access JLL expert perspectives on the recovery of real estate markets across the region. We predict Asia Pacific investment volumes will rebound by 15-20%. Get insights on: opportunities in asset enhancement, the demand for experience and predictions on portfolio allocations.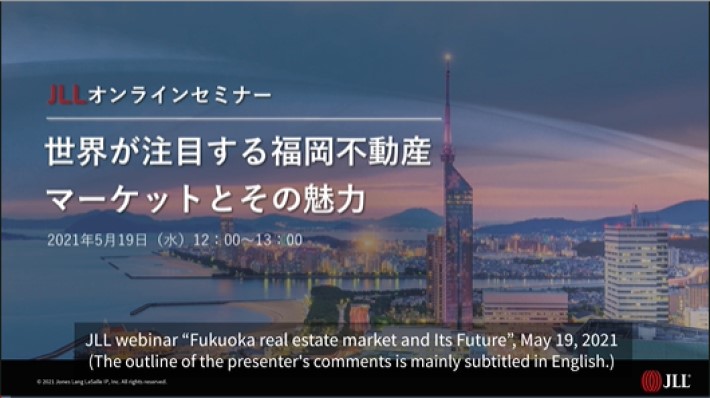 Online Seminar:Fukuoka Real Estate Market and Its Future
Fukuoka city in Japan is now developing as an "Asian Gate City". Not only domestic or foreign real estate investors, but general business companies are now paying more attention to Fukuoka than ever before. JLL professionals explain the market trend and future potential of Fukuoka real estate market, which is now one of the leading growth markets in Japan. This event was held in Japanese, but English subtitles are added in VOD.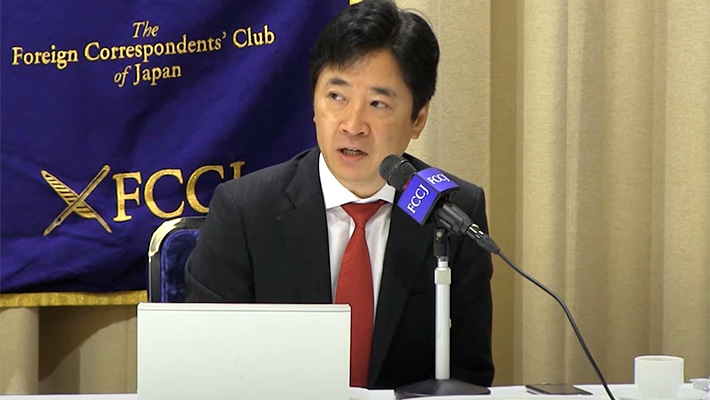 Ken Negishi, Executive Director JLL Japan, speaks at FCC
The Foreign Correspondents' Club of Japan, FCCJ, talked to Ken about the expected changes in the real estate market and investment during/after the pandemic. What impact will the expanded work-from-home due to the Covid19 disaster and the postponed Tokyo Olympics have on the real estate market? (1hour 26 minutes)
Questions facing investors today
Helping you get deals done
ESR Australia acquire Blackstone's Milestone Portfolio for AU$3.8 billion
The 45 asset platform sale is the largest logistics transaction in Australian history. It signifies the increased attractiveness of this dynamic and resilient asset class.
Allianz and Gaw acquire Duo Complex Singapore for SG$1.6 billion
The sale of this iconic Grade-A office and retail asset from seller M+S demonstrates the strength of the market and investors' appetite for JV deals or creative strategies to access opportunities.
Allianz acquires 50% stake of OUE Bayfront Singapore
Allianz Real Estate partners with OUE C-REIT on this trophy CBD office transaction located in the Marina Bay precinct. This deal further underlines the confidence in deploying capital into prime office assets in Asia Pacific gateway cities.
Investor

perspectives

videos
Watch our snapshots on the issues and trends that matter most to investors looking to invest in Japan and Asia Pacific.
Investor

perspectives podcasts
Conversations on the trends & investment strategies shaping the future of commercial real estate. What do our experts think? Listen in.